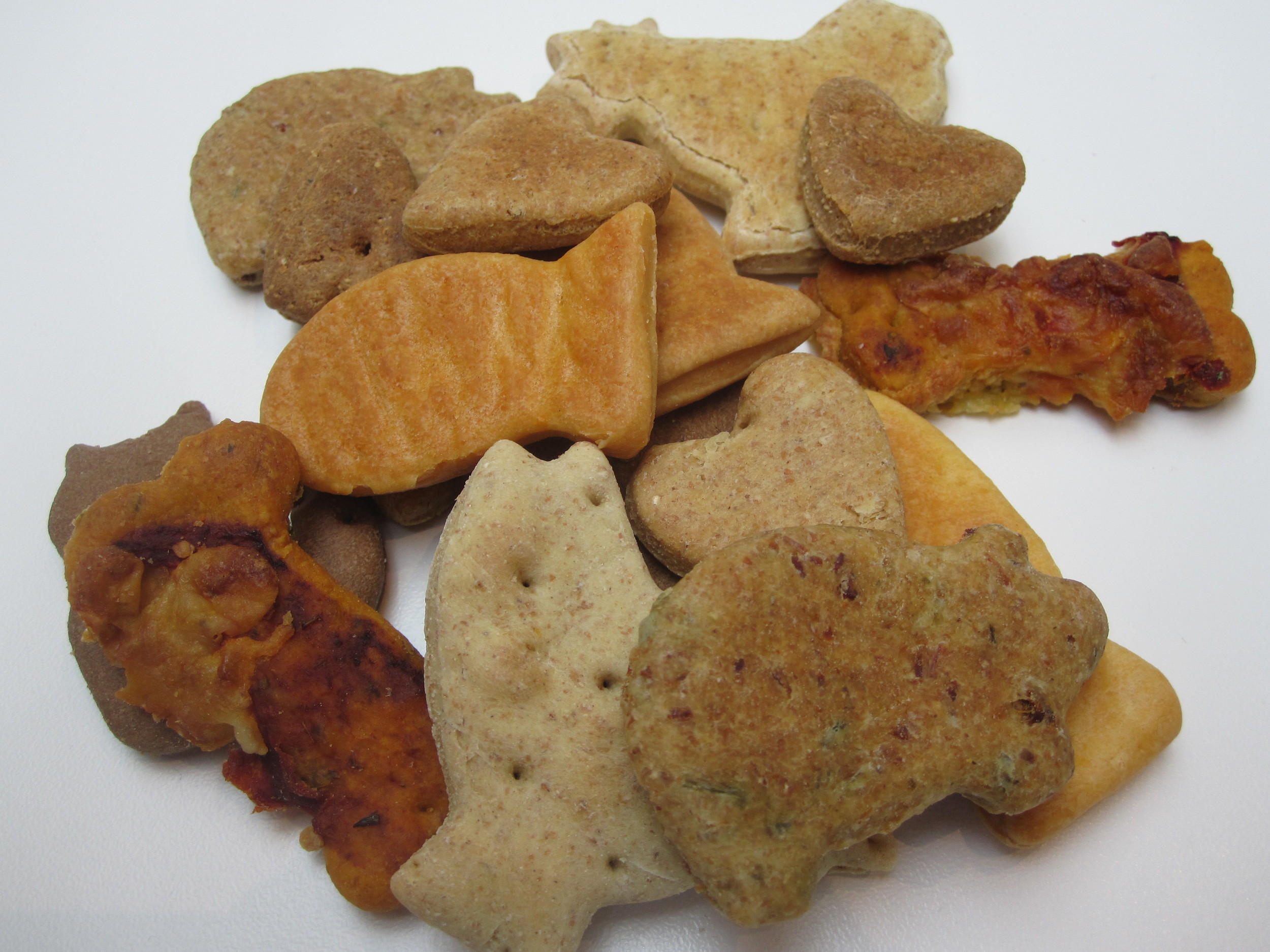 At Just Dogs! Gourmet, we make the tastiest, most wholesome treats that dog lovers would make themselves . . . if only they had the time!
We bake our treats using the highest quality all-natural human-grade ingredients.* We always use real bacon, cheese, peanut butter, and herbs and spices to flavor our biscuits. We decorate our treats with yogurt, peanut butter, and carob. Delicious and safe for dogs.
Our treats are tasty, tail waggin' fun and sure to please your favorite pooch.
Our treats include:
• Deluxe Gourmet Treats: Beautifully hand-decorated treats. Customer favorites include happy bones, bacon and eggs, and pupcakes.
• Gourmet Market Treats: Sold by weight, these treats are not decorated. Customer favorites include pizza bones, cheesy fish, and beefy barbeque.
• Canine Confections: Often grain-free, our confections are handmade, ensuring the freshest and best quality confections in the industry. Customer favorites include peanut butter cups, cheesecakes, muddy paws, and truffles.
*All ingredients made in the U.S.A.