About our Treats
Just Dogs! Gourmet creates all of our treats in our South St. Paul, Minnesota bakery. Our biscuit dough is made in small batches, using only the best products available from our local grocer. Whenever possible, we make our own ingredients too! Our peanut butter is made right in our bakery and has nothing but peanutty goodness and our barbeque sauce is filled with dog-safe seasonings. But wait, there's more! All of this and then decorated by our talented team of dog-loving decorators. We strive to make everything we do be extra special and a super yummy treat for the dogs in your life - and in ours!
Just Dogs! Gourmet treats are made-to-order and may take up to 5 days in-house preparation before shipment to you. Trust us, your dog will thank you for your patience.
If you require your treats sooner, please email us at info.justdogsgourmet@gmail.com so we can determine whether we can rush your order.
Our Gourmet treats are hand made biscuits that are hand decorated with either yogurt, peanut butter or carob, and sometimes all three!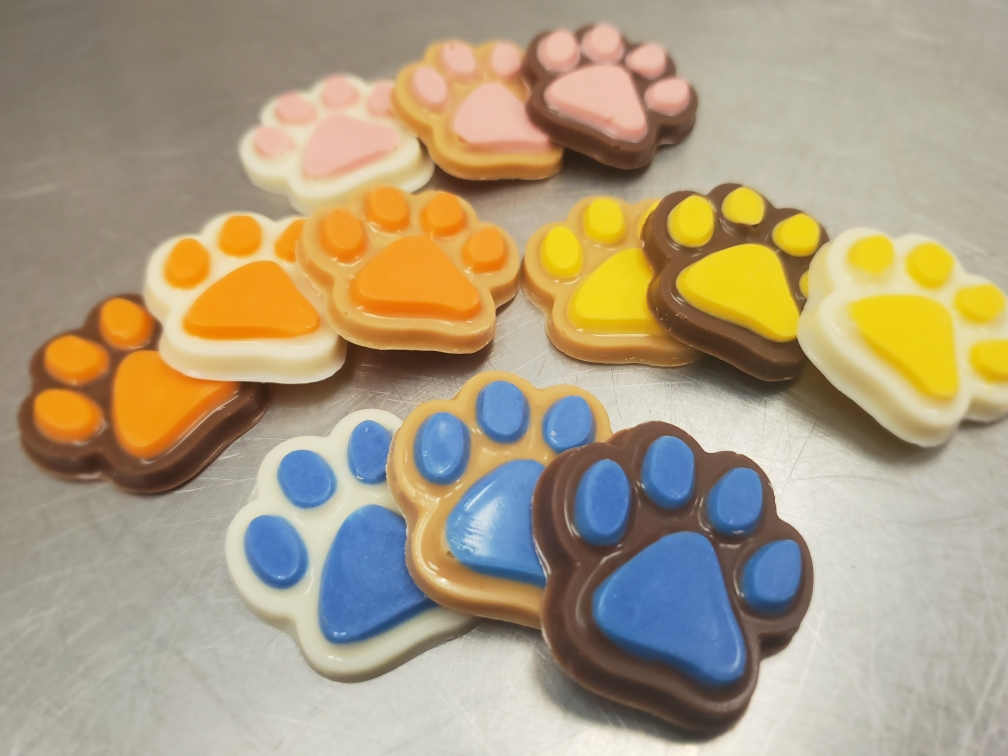 Confection treats are molded from yogurt, peanut butter, or carob (again, sometimes all three) into a biscuit free treat. These are prefect for the dog that may be sensitive to grains. They are also much softer, perfect for older dogs that might find a crunchy biscuit uncomfortable.
Market Treats are hand made biscuits with no decorations. They are also much smaller, making them perfect for an everyday reward.